Our Team
Robbie Lightfoot
Robbie has over 15 years experience in Human Resources, Learning & Development and Organisation Development. This has been gained from a number of successful roles in Organisations in the Utilities, Manufacturing and Higher Education sectors. One of his most prolific roles was as Head of Organisation Development for the commercial Division of United Utilities. Prior to this Robbie spent the first 10 years of his working life in Operational and Managerial roles in the Manufacturing Sector. Through his work Robbie has developed expertise in a wide range of areas and has worked with individuals at all levels in Organisations. He is a highly skilled coach and facilitator working with teams and individuals up to Board level. An NLP business practitioner Robbie is also licensed to deliver Team Management Styles (TMS).

Robbie is now utilising these skills and experience as Director of Authentic Solutions(UK) to add value for an increasing number of Organisations in the Public and Private sector.
Sonal Patel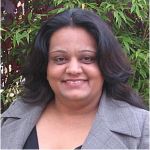 Sonal has over 8 years of experience as a Learning and Development Specialist, developing teams, managers and leaders. She has extensive experience of working in retail, telecommunications, financial, utilities sectors and has worked in both B2C and B2B environments. This broad commercial background enables her to ensure that the skills she develops in your people are aligned to the organisation strategy, as well as the demands of your customers.
Sonal has significant experience in the design and delivery of leadership and management development programmes, coaching, and training as part of business wide transformation and change programmes. She is also experienced in the development and implementation of e-learning solutions as part of a blended learning strategy. Sonal is also licensed to use MBTI Step One, Team Dimensions Profile 2.0, DiSC Classic & DISC Profiling
Sarah Vogel
Sarah has been working in development and training since 1989. She has had success across a wide variety of sectors, including major retailers, banks, manufacturers, consulting organisations and further education. Sarah is highly skilled in one-to-one and group coaching, and runs a busy executive coaching practice, coaching entrepreneurs, executives and their senior teams. She also has considerable experience in analysis, design and delivery of learning events. Recent projects have included design and delivery of influencing and personal effectiveness workshops; team building activities and leadership training and development for 26 community leaders. Sarah has a BSc in psychology and trained as a coach with the Coaches Training Institute. Sarah also has a post graduate certificate in coaching from Lancaster University. She is licensed to use MBTI and Train the Trainer in the UK and Europe.
Antony Shearn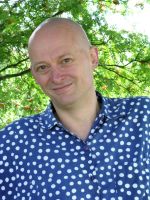 A Learning & Development specialist with over 20 years experience, Antony has also fulfilled technical and management roles in computing and financial services. Noted for introducing best practice and leading-edge approaches into major organisations, he has a track record of providing measurable business benefits from significant innovation. Committed to making the most effective and up-to-date development approaches accessible for mainstream organisations, he continues to work with individual managers and groups at all levels from front-line supervisory to CEOS across both public and private sectors.

Ros Faulkner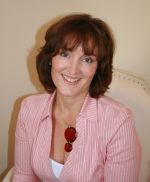 Ros is a highly experienced consultant and coach with a track record of inspiring individuals and teams resulting in significant business performance improvement. Her areas of expertise are in people development, leadership, communication, performance management and career progression. She also regularly works with individuals and groups to increase personal impact and improve presentation skills.
She draws on her considerable management and communications experience gained from a variety of roles including Director of PR and Marketing Consultancy, Business Manager for Communications Company, TV Producer/Director (ITV & C4) and Teacher.

Ros always aims to add value at a personal, as well as an organisational level and endeavours to ensure changes are sustainable and of maximum benefit.
Alan Denton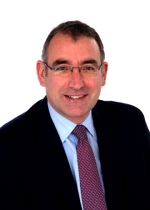 A proven, sought after and highly effective executive coach, mentor and group transformation coach and facilitator. Extensive general management and board level experience in multi-disciplines; a track record of delivering exceptional results in difficult markets using powerful business and personal coaching skills.
Alan is an excellent post graduate qualified business and executive coach with extensive experience in retail, automotive, engineering, supply chain, manufacturing, pharmaceuticals, IT, financial services, facilities management and the health sector. He has created leadership and transformational programmes in a variety of business scenarios including international groups